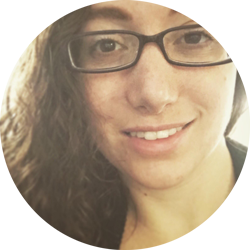 Hello. My name is Jennifer Atkins. Thank you for visiting! Let's dive into some details.
I work diligently in three areas: graphic design, photography, and fine art. Since these three passions often intersect, I have a knack for producing unique work with a fresh perspective. 
I've been a fine artist all my life. I remember learning to draw before learning to write. I love problem solving, so technology also made it's way into the picture. Once I took my first design class, my decision to become a graphic designer was a no-brainer. My curiosity for photography has also gotten the best of me.
So, what are some of my top attributes? Just a few to start: I am tenacious, eager, curious, timely, energetic, and dependable. 
In short sentences: I'm versatile. I like a good challenge. I work with intense fervor and dedication. I'm analytical and practical, but I can still come up with awesome and innovative ideas. I'm very into details, but I can still see the big picture. I'm passionate about learning something with each artistic endeavor. I thoroughly enjoy studying grammatical structure and watching British TV shows in my spare time. I'd like to think I have a good sense of humor too.
If you'd like to pick my brain a little more and get even longer sentences out of me, contact me below. Or if you'd prefer to compose your message using your preferred email client, click 
here
. I look forward to hearing from you!
Thanks for your message! I'll get back to you as soon as I am able.